BIG IDEAS NEED SMALL COMPONENTS TO WORK
From engines to landing gear, and everything in between, designing for the aerospace industry requires world-class products that can perform under the most demanding circumstances — like speed, weather, pressure, or temperature. At Hermetic Seal, we develop small hermetically sealed connectors that are essential to making equipment like engines, landing gear, actuators, and electronic equipment work every time.
MORE THAN 80 YEARS OF EXPERIENCE
With more than 80 years under our belts, we design, engineer, and manufacture custom hermetically sealed connectors built from the ground up to meet the needs of any idea you can come up with. So, if you're part of an innovation team and your idea needs a custom product to take off, consider us your go-to partner when you need to get it done.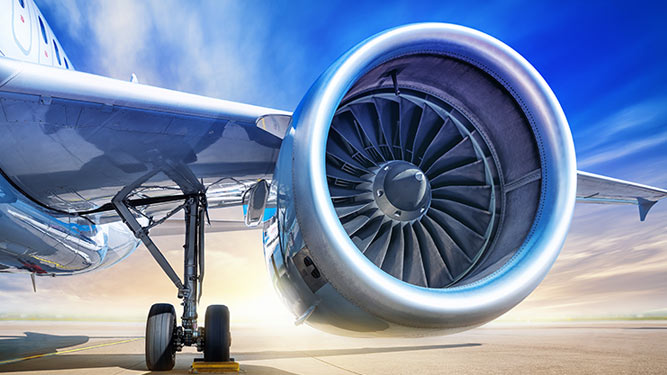 Our products protect electrical components that make parts like engines work.